Neurologists, occupational therapists, physiotherapists, and speech and language therapists came together in a training that focused on tackling Parkinson's disease from different angles by working together in a multidisciplinary team. Hence the name of the event: Multidisciplinary team in action!.
ParkinsonNet Luxembourg, established in 2017, aims to provide the best possible and integrated care to people with Parkinson's disease. Thus, a key element of its activities is to train healthcare professionals about the specificities of the disease and its treatment, and how to work in a multidisciplinary team.
The first session focused on interviewing a person with Parkinson's disease, and identifying his functional problems. "Having the neurologists and the therapists interviewing the person in a common setting allows them to see distinct functional problems within the daily life of this person with Parkinson's . This prepares the ParkinsonNet Luxembourg members to work as a team to establish a multidisciplinary treatment plan for him" explains Dr Joëlle Fritz, project manager of ParkinsonNet Luxembourg.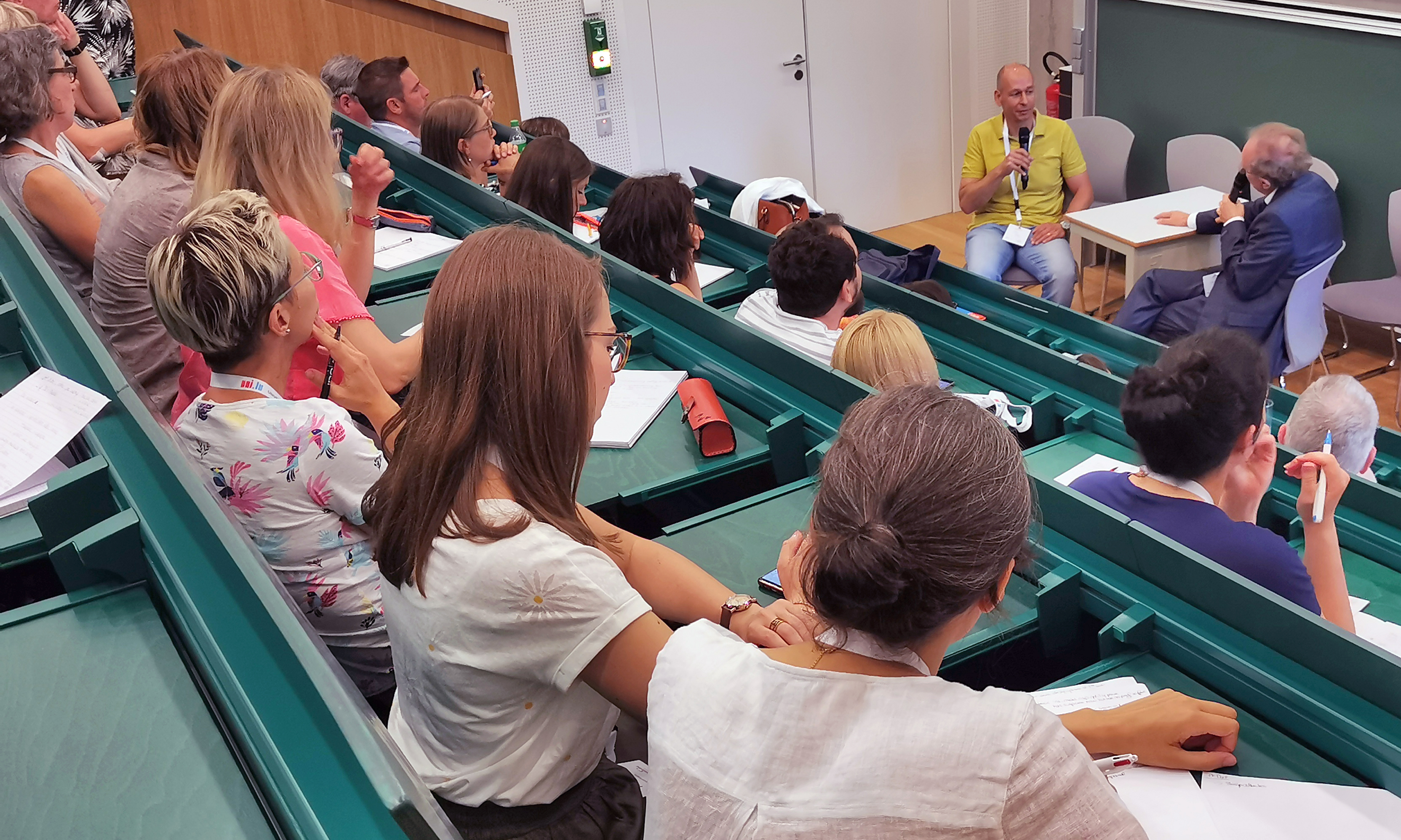 ParkinsonNet Luxembourg aims to promote the interaction between the different health care professions and places the patient in the centre of care. This aspect was particularly considered in the interactive multidisciplinary session that brought together the participants. Following the first session where the patient was interviewed, the second session focused on developing a multidisciplinary treatment plan. With the participants divided into groups according to the region where they are practicing, this session was also a great networking opportunity for them. "The aim of ParkinsonNet is not only to bring together different disciplines from around the country, but also to strengthen the regional networks" explains project manager Dr Anne Kaysen.
The multidisciplinary session was an example of how ParkinsonNet Luxembourg works as an integrated care network; how health care professionals from different areas can work better together to improve the lives of people with Parkinson's disease.
The person with Parkinson's disease, who joined the meeting said that "It felt great to have been part of this event as a patient. I could directly see how committed all the health care professionals involved in ParkinsonNet Luxembourg are, and how they are all working together towards the same goal. What is going on in the background, the effort and the dedication, are not always visible to a patient. It is my hope that ParkinsonNet Luxembourg will be able to indeed improve the lives of people with Parkinson's disease".
Find out more about what ParkinsonNet Luxembourg stands for!