Throughout the month of April, there are events taking place all over the world to help raise awareness and funds for research into better treatments. Several events are also taking place in Luxembourg and Greater Region, such as the yearly World PD Day organised by Parkinson's association in Leudelange.
200 years of Parkinson's disease research
Parkinson's disease is the second most common neurodegenerative disorder and it affects millions of people around the world. Since its first description by James Parkinson in 1817 - almost 200 years ago - many important discoveries have been made. Have a look at the 200-year timeline below, shedding light on the most important milestones!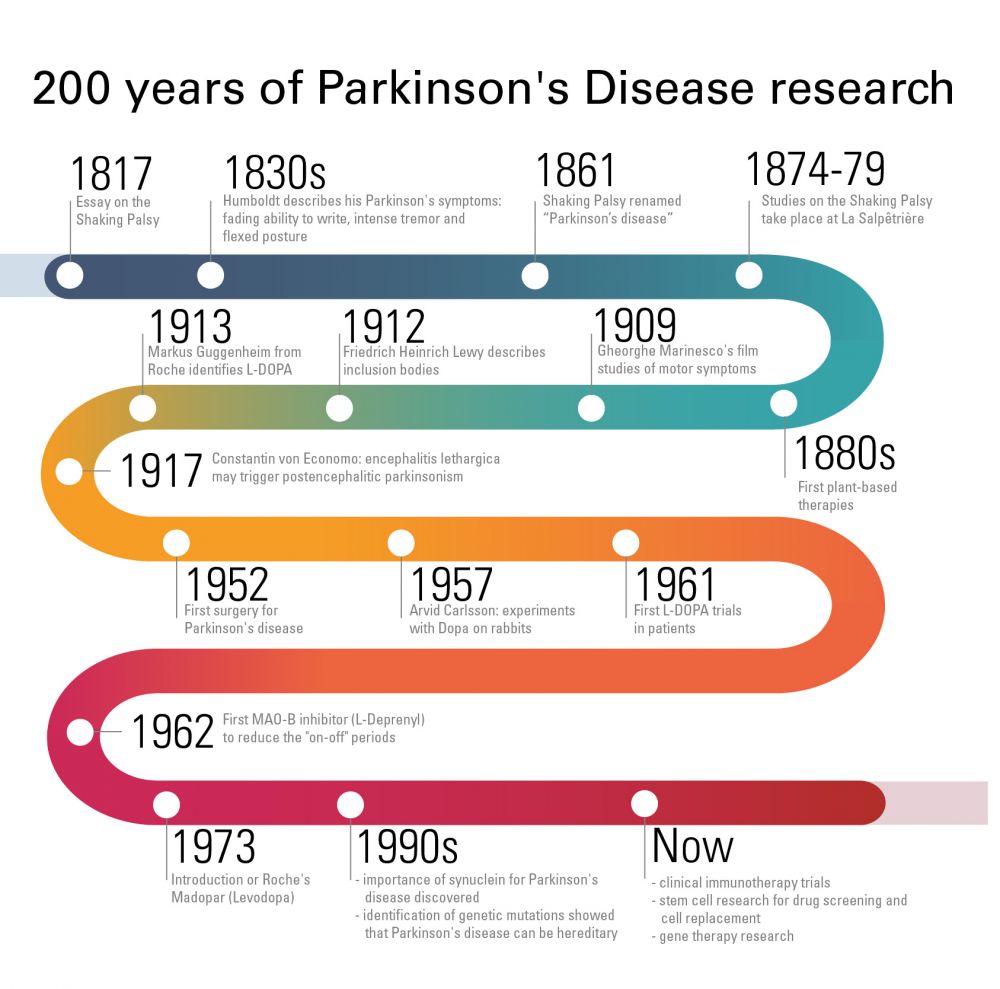 Looking to learn more about Parkinson's disease?