He passed away on September 8th, at his current location in Dublin in Ireland. During his time in Luxembourg, Peter Kok has shown great interest in the work that the LCSB is conducting in the field of neurodegenerative research and has generously supported this research by building solid bridges between Dutch and Luxembourgish research organizations.
In particular, ambassador Kok has been instrumental in laying the foundation for ParkinsonNet Luxembourg, an integrative care network for people with Parkinson's disease. In summer of 2016, ambassador Kok hosted a meeting at the Dutch embassy in Luxembourg, where the founders of the Dutch ParkinsonNet from the Radboud Medical Center in Nijmegen around Prof. Bas Bloem, Luxembourg Centre for Systems Biomedicine (LCSB) researchers around Prof. Rejko Krüger and representatives of the Luxembourgish Ministry of Health met for the first to discuss how to establish this innovative health care project in Luxembourg as well.
Only 2 years later, ParkinsonNet Luxembourg was launched with a first specialized training for Parkinson's health care providers at the University of Luxembourg. Ambassador Kok was a firm believer that the joint history of Luxembourg and Netherlands should be continued through science. He also organized the key initial stakeholder meeting that catalysed the collaboration of the National Research Fund Luxembourg (FNR) and the Netherlands counterpart Netherlands Organisation for Scientific Research (NWO) for joint Netherlands-Luxembourg research funding. "Peter Kok's personal commitment as well as his proverbial hospitality provided an incredibly important impetus for the new collaboration between the Dutch ParkinsonNet and Luxembourg Centre for Systems Biomedicine. Thanks to his support, persons with Parkinson's living in Luxembourg can now experience better care and experience a better quality of life.
"Peter Kok was a very passionate and helpful man who helped to build important bridges wherever he could. He was really passionate for advancing clinical research and he actively supported and frequently caught up with us to hear about the latest findings", says Prof Rejko Krüger. "At the LCSB and beyond in the research community of Luxembourg, Peter Kok will be dearly missed, and will never be forgotten."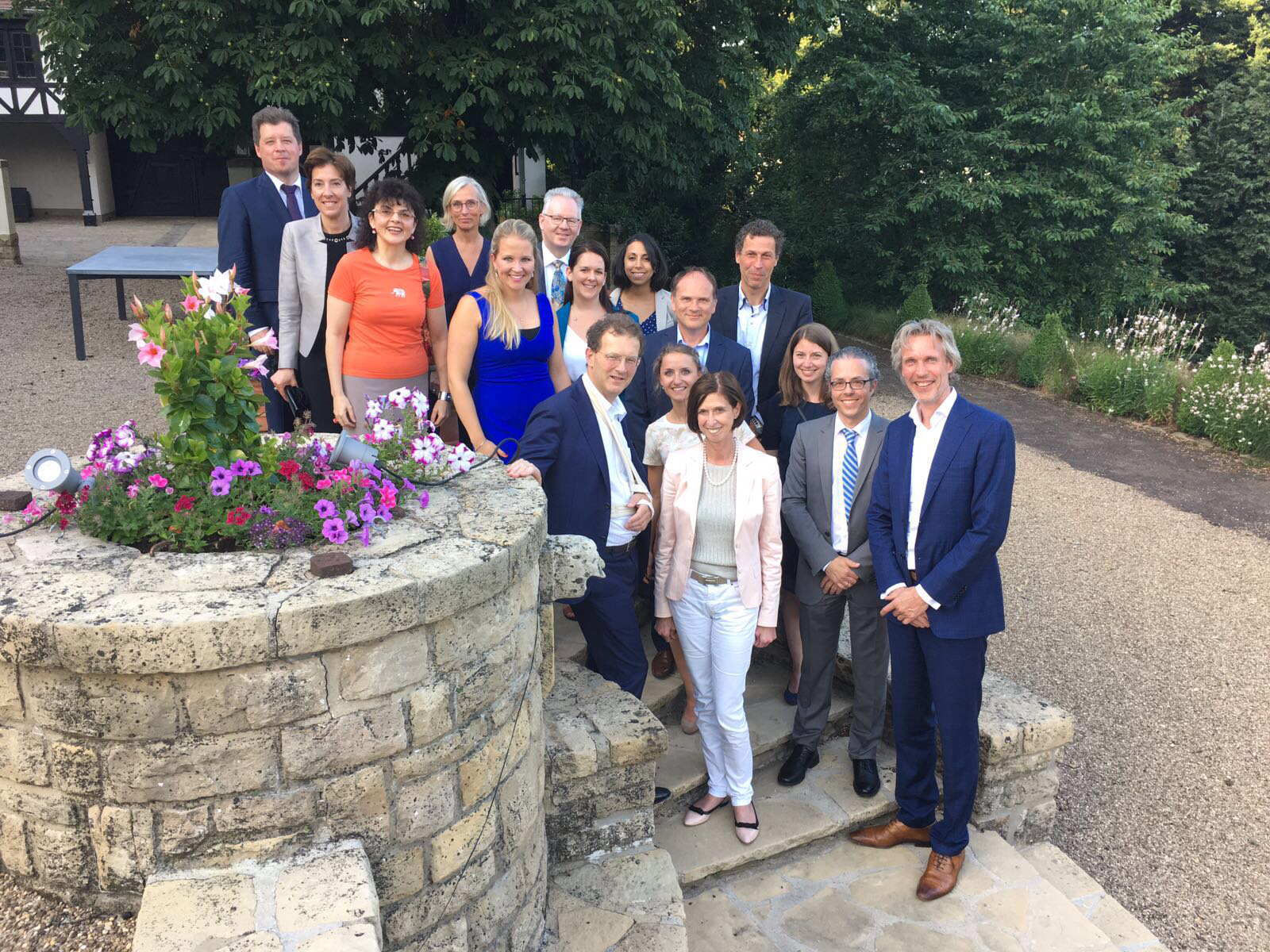 Members of the Radboud University Medical Centre and the Luxembourg Centre for Systems Biomedicine at the Dutch embassy in Luxembourg on July 18.
Top row from left to right: Dr Marc Schiltz, Dr Erika Monfardini, Mariella Graziano, Dr Françoise Berthet, Lonneke Rompen, Dr Alex Bisdorff, Dr Nicole LeGrand, Dr Mary Faltz, Ronald Lolkema, Dr Marten Munneke
Bottom row from left to right: His excellency the Dutch Ambassador to Luxembourg Peter Kok, Tessa van de Zande, Minister of Health Lydia Mutsch, Dr Sabine Mosch, Prof Rejko Krüger and Prof Bas Bloem